Showcase your recruiting skills
by creating a free profile
Publish an outstanding recruiter profile online for free, so that companies and talent can find you and send you new work enquiries. Jump-start your acquisition efforts with an easy-to-create online profile to make you look like the recruiting rock star your client needs.

Ruben King
Independent IT Recruiter
4.5 of 18 company reviews
Successful placements
65
Closed Jobs
Company Size
Add a profile in

just 5 minutes
Allow Any Company to Discover Talent Enrolled Under Your Account
Every single talent profile that you enroll to talent room exponentially grows your chances to be discovered by new companies or recruiters looking for high-in-demand talent. TalentRoom is the free online platform for recruiters that does all the online marketing for you.
Add a talent
288
professionals in Ruben's talent pool

Kate W.
Product Designer

Thomas W.
Senior Developer
More placements
Maximize Interest by Enriching Each Talent Profile
A great talent profile greately increases the chance for a successful placement. TalentRoom gives you al the tools to make your talent shine. Better yet this comes at no cost for you.
Explore the talent profile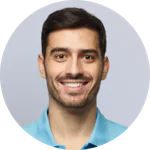 Java Developer
Experience 5 years
Skill level 9 / 10
You decide who gets access
You Are The Gatekeeper Companies Can Only View Blurred-out Profiles
We know how important your talent is for you. Which is why we've put all the efforts into safeguarding your precious talent information so that you control when to disclose final details to prospects. It's time to put trust back in the process. You can now focus on recruiting and stop worying about getting disintermediated.

Thomas W.
Senior Developer

Thomas W.
Senior Developer
Contact recruiter
to unlock full profile

Thomas Wilson
Senior Developer
12 years experience



Your talent, your rules
Be in control:
Companies Must Accept Your Pricing & Terms to Access Your Talent Profile
We help you define and apply your terms and conditions to any placement so you're sure that every deal is a good deal. Companies must accept your conditions before getting access to your talent profile and we perform sophisticated verifications to ensure you get paid.


Terms of contract
22% of 1st year salary

30 days warranty

Net 30 payment
Accepted