Client Management
Effortlessly add, edit, and manage clients and their contacts in your recruiting database.
Amazon Inc.
(25k+ employees)
Apple Ltd.
(10k+ employees)
Create and send personalized proposals for your clients using individual term templates and save them for future use.
Message from

Ruben Evans
Hi Mike, I am Ruben Evans representing these great candidates. Would you be interested to consider them for the Senior Java Developer position?
Terms proposal
Placement fee
of yearly contract value
Send proposal
Candidate Management
Import candidates' profiles directly from LinkedIn to your recruitment CRM database via the Chrome Extension.


Enroll
Tanya
under your account
Add talent
By performing this action you confirm that you have Oliver's permission to use their profile information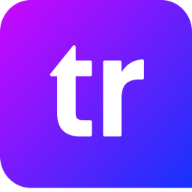 Enhance candidates' profiles via additional information, highlighting their qualifications and skills. Make it easy to identify the top candidates for your clients.

I am season Java developer that started my careed doing websites for friends started my careed doing websites for friends ...
Read more

Hiring Pipeline
Easily visualize your hiring pipeline in our web-based recruitment system through a Kanban view.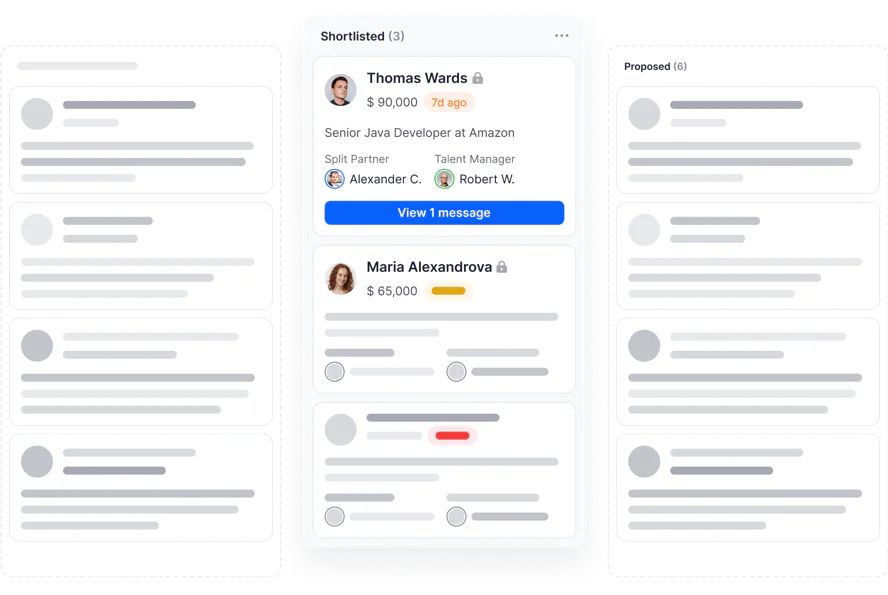 Track where every candidate is in their hiring journey with just a few clicks, and get a quick look at the status of your job openings using our recruitment management platform.
Opportunity
Propose Talent
Remove Talent

Senior Java Developer | Amazon Inc.
Collaboration Suite
Effortlessly collaborate with clients on shortlisted candidates by having all communication and interactions in one central location.
Experience faster and more efficient interactions with candidates by having all messages organized and easily accessible.
Today, 07:15
Hi, Mike, are you ready to set up an interview with Thomas Wards?

Hello Ruben! Yes, he is a perfect candidate for this position. I'll choose the date and time for the interview.
To see the complete feature list, make sure to read through our comprehensive portal dedicated to our recruitment CRM functionalities.